One of Oneota Slopes' most important crops has always been kids, and the farm continues to nurture three generations of Johnsons. Pat and Paul homesteaded the place when Eric, Andy and Annika were 7, 5, and 2. Now 'we kids' are in our 30s, married, with our own kids. Here we all are: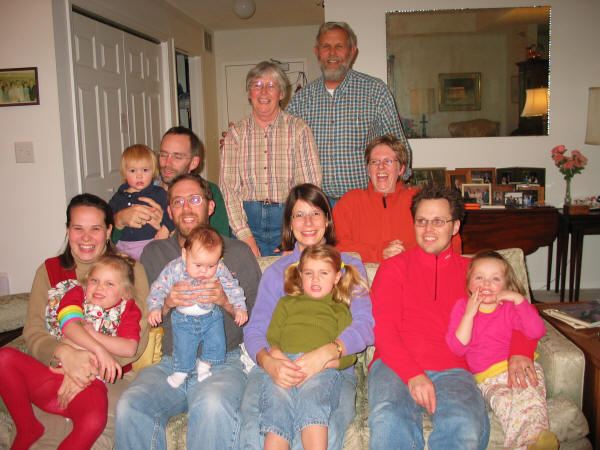 front row left to right (kids): Helen, Leila, Allie, and Linnea
second row (adults on couch): Emily, Andy, Brenda, Ola
last batch: Kai, Eric, Pat, Paul, and Annika
Read a brief update and find links to family pictures by via the buttons on the left. Note that the pictures linked in the text on each family are collages from our family calendar, and are about a quarter megabyte each. Mixed pages (not family specific) include the cover, January, December, and June. Kids ages are all as of October 2007.